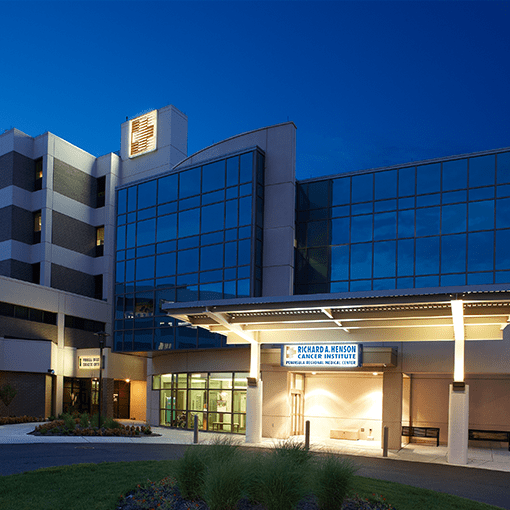 Mr. Henson and the Henson Foundation have had a long partnership with Peninsula Regional Medical Center, beginning with
an endowment fund to support the Pastoral Care Program. This program provides spiritual support to patients and their
families as well as to hospital staff.
The Foundation provided support through challenge grants to created the Richard A. Henson Cancer Institute in Salisbury and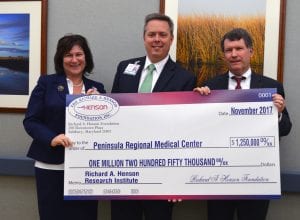 more recently, in Ocean Pines. Each facility provides individual, multi-disciplinary treatment plans for every patient, beginning
with the initial diagnosis and ongoing follow-up.
The Foundation also provided funds to establish the Richard A. Henson Research Institute which plays an integral role in
the treatment of cancer patients at Peninsula Regional Medical Center. The goal of the research program is to provide better
access to promising clinical trials to patients in our area. PRMC is one of only three hospitals in Maryland accepted into the
elite Johns Hopkins Clinical Research Network. PRMC also participates in National Cancer Institute and pharmaceutical-sponsored studies.